TRENDSETTERS for 30 km/h – research with surprising results
on Nov 27, 2015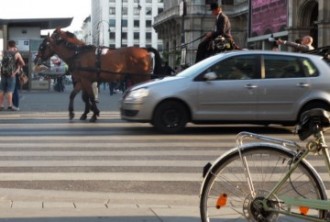 Twenty, thirty, or forty? How many European municipalities have already implemented a wide 30 km/h speed limit on their road network? We did some research on those pioneers, and this is what we found: an amazing number of one hundred and sixty municipalities, in fifteen European countries! We feel this is just marvellous.
We found small and medium communities, like Axams (Austria, 5.600 residents), Fontenay-aux-Roses (France, 23.000), or Köniz (Switzerland, 40.000), as well as cities like Edinburgh or Stockholm, Gdansk and so on. Even London, the European mega-city (with 8.5 million residents) is among the pioneers.
30 km/h speed limits are getting increasingly popular and the TRENDSETTERS are inspiring other communities.  Have a look at the 160 TRENDSETTERs for 30 km/h and be inspired, too.  And should you know about more municipalities which deserve to be a TRENDSETTER for 30 km/h or 20mph, please let us know.
See the pdf here
Read by country:
Austria,  Belgium,  Finland,  France,  Germany,  Ireland, Italy, Luxemburg, Netherlands, Poland, Slovenia, Spain,  Sweden,  Switzerland, United Kingdom