What "The Independent" writes about the ECI
on Jan 4, 2013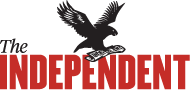 EU initiative could see 20mph lower limit in place by next year
Jonathan Brown; Wednesday, 2 January 2013
One million people are being urged to back the introduction of a default 20mph speed limit across all Europe's residential and urban roads.
A continent-wide coalition of safety campaigners, environmentalists and community organisations will spend the coming months calling for supporters in the European Union's 27 member states to add their names to an online petition which could see the lower limit of 30km/h become mandatory from next year.
The 30km/h proposal is one of the first ideas registered as part of the European Citizens Initiative, a new policy instrument created by the Lisbon Treaty which was introduced last year to promote people power and democratic participation.
Organisers have until November to gather one million names from among voting-age EU citizens on the website http://en.30kmh.eu
The European Commission will produce a formal response to the demand after meeting organisers who will present their case to the European Parliament.
Heike Aghte of the Berlin-based European Alliance for Deceleration, which proposed the idea, said campaigners still had to overcome powerful lobby groups such as the mighty German car industry in order to achieve their goal.
However, Ms Aghte said the Commission would be making good on a 1987 pledge to issue a directive to set legally enforceable speed limits across member states. The then Commission of the European Communities acknowledged a lower restriction of 30km/h.
"The Commission must do something because they are the ones who should set the standards," said Ms Aghte.
Last year the European Parliament adopted a resolution calling for local authorities to impose 30km/h limits as a way of cutting the 31,000 annual deaths on Europe's roads. It is claimed that cutting the speed limit could reduce casualties by up to 40 per cent.
It comes amid growing support for slow-down zones in the UK and elsewhere as research for The Independent this week revealed that a third of local authorities in Britain were now either considering 20mph limits or had already introduced them.
Anna Semlyen, campaign director of the UK pressure group 20's Plenty, said the initiative would make it easier for councils to introduce lower limits. "If you want a 20mph speed limit on your road then sign this petition. This is good for everybody – for safety, for quality of life. 20mph will happen in Britain. It is just a question of how long we will have to wait."
Sign our European Citizens´ Initiative "30 km/h – making streets liveabler!"